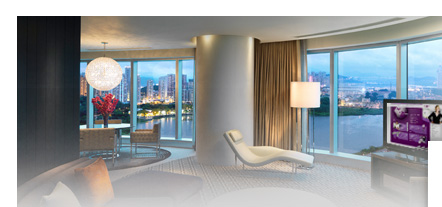 Gamechanger: Odyssey of the Seas

Currently the interior fit-out of the Odyssey of the Seas is being completed. The newest Royal Caribbean® will be a real gamechanger because it is the first Quantum Ultra Class cruise ship to sail in the U.S and Europe. We are proud to be on board with Forest Shuttle®

In a few months it will cross over the river Eems and sailing to Rome and Fort Lauderdale. Motorised curtains are a great match for the ultimate luxury experience at sea that this cruise ship will provide. In total, the Odyssey of the Seas will be equipped with almost 500 Shuttle® curtain motors and FMS® tracks.

The 169,000 GT cruise liner has an overall length of 347.1 meters, is 41.4 meters wide and can accommodate more than 5,000 passengers and crew.

For more references, visit our website.


In the spotlight: DS-XL® Corded

After a turbulent 2020, a cozy and beautiful interior is more important than ever in 2021. We pay more attention to comfort, atmosphere and design! Our Design Series therefore fit in seamlessly with this trend.

With the DS-XL® corded, you are in complete control. The corded design system increases every interior with a visual appeal. Thanks to a symmetrical profile, the system can be mounted "blind" to the ceiling. This provides for an extra sleek finish. The track is easy to mount by means of swivel brackets or click brackets. The corded design track fits into any interior thanks to the available colours white, silver and anthracite.

For more information see our Design Series Brochure.

Article numbers:
3916101600 DS-XL® track white
3916103600 DS-XL® track silver
3916106600 DS-XL® track anthracite



Dots are still on the Atlantic Ocean

The ladies team Dutchess of the Sea are still rowing across the Atlantic Ocean. They do this for charities such as Plastic Soup Foundation and ALS Netherlands. They have been on the Atlantic Ocean for 6,5 weeks now!! Can you imagine?

They experienced beautiful days, nights and moments: seeing whales, dolphins, beautiful sunsets, fluorescent algae and starry nights filled with a bright full moon. But their crossing hasn't really come with easiness. They lost time because their autopilot stopped working. Nevertheless, the team spirit remains high and the ambition to row to Antigua remains unchanged. Follow the Dutchess online by Instagram or Facebook and support them to the finish! The expected finish will be next week.




Online bending measuring tool

Bay windows with lots of angles and glass look amazing, but this also makes them difficult to measure.

With our online tool you can easily check the length and angles of a desired Forest track with bends or curves. In a few simple steps we guide you through the curtain track measuring steps. If you keep your mobile phone within reach you can fill out additional details. You find the tool on our website.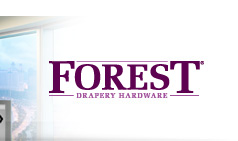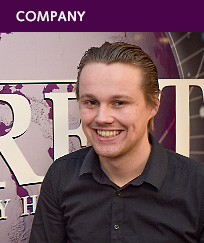 New R&D Engineer: Maarten Mulder

Maarten Mulder joined the Forest R&D department since December 1st. Every day he strives to make things better, smarter and more affordable.

He likes to go on a voyage of discovery. "During this, it becomes clear to me which aspects are important for specific products for window decoration such as curtain tracks. My creativity, energy and humor help me to gain new insights. For me, a good product is in balance between form, function and price."

What do you do when you are not exploring? "Then I am doing e-sports, racing bikes or running. Otherwise, refurbishing vintage racing bikes, photography, film and graphic design is a passion of mine. So always on a voyage of discovery..."

Email: m.mulder@forestgroup.com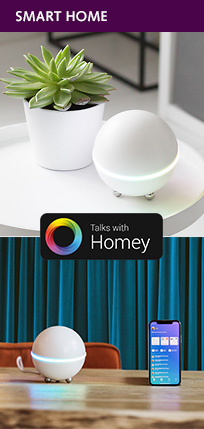 Forest Shuttle®: Talks with Homey

There are various ways to turn a motorised Shuttle® motor into a smart curtain motor.


In addition to modules such as the Wi-Fi dongle and the Wireless Connector, it is also possible to seamlessly integrate the Shuttle® into a smart home via a smart home hub. In this On Track you will find more about the many possibilities of Homey.

Homey is created to unify all devices in a smart home, including the Forest Shuttle®. Thanks to our partnership with Homey, you can control your Shuttle® from any place in the world directly via the Homey app on your smartphone or by Flows (Flows are scenarios in Homey that automate your home).


Works wireless with any Shuttle
Homey connects wirelessly with Forest Shuttle®. It can talk directly with both the RF / 433MHz version of Shuttle®, as well as with the Z-Wave version. Next to open and close, the Z-Wave version of Shuttle® even allows you to set the exact position via the Homey app and Homey Flows and you will receive feedback if you operate the curtain manually. In addition to this, Homey can also make a wireless connection with our other motorised systems like, Atlantis® (roller blind) and BCS® (roman blind).


Partner discount

As a partner we can offer a discount on a Homey pro. Click here for more information about Homey and the special promotion.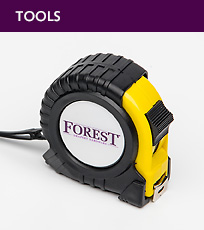 Your buddy in measuring

To measure is to know. And that's why we now also have a Forest tape measure. This handy measuring tool is indispensable for measuring curtain tracks. It has a length of up to 5 meters, is extremely sturdy and does not bend. Because the tape measure is equipped with a clip that can be attached to a belt, you always have it at hand. The unit of measure is indicated in cm and inches.

Article number:
9900000018 Forest measuring tape 5m with belt clip





HiDesign MEA
The Art Hotel & Resort, Bahrain March 3 - 5
weblink