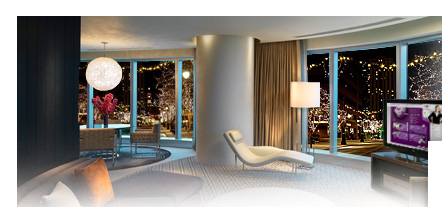 Mr. KS® retired

Last month, our highly valued R&D colleague Frans Overmars retired after 34 years at Forest. He was at the origin of the iconic KS® track system. With his creative mind, he has contributed greatly to innovations in all our window decoration hardware solutions, offering people a smooth and safe view on the world. We would like to thank Frans for all those wonderful years and wish him a beautiful new phase in his life together with his family!



Total control of luxury

With the holidays ahead, the DS-XL® LED track is the perfect mood maker in any interior. The dimmable integrated LED-lighting in the DS-XL® LED system can be easily controlled by using our Diamond Sense remote.

So, no need any more for separate controls for your curtains and LED-lighting. This way you not only create a visual WOW moment, but you also experience optimal user-friendliness throughout the year. This new control method adds a dimmer device onto the Shuttle® motor. The LED dimmer is available in white or black and works with every Shuttle motor in combination with DS-XL® LED curtain system. The dimmer can also be used on manually operated DS-XL® LED systems.
Curious how to install the LED Dimmer? Read the manual.

Article numbers:
5917531470 DS XL LED Dimmer white
5917536470 DS XL LED Dimmer black


Sofitel Dubai The Obelisk

The Sofitel Dubai The Obelisk hotel is ready for 2021! Last month this Obelisk shaped luxury hotel and landmark in Dubai opened its doors.

Sofitel Dubai The Obelisk features 595 luxury guestrooms and suites. All rooms, suites and public areas were fitted with the Forest Shuttle® motorised system in combination with Easyflex® wave pleated curtains, as well the Atlantis® roller blinds to keep the sun outside. Designer WA International (UAE) created a unique design and an exclusive guest experience.

For more references, visit our website.



Proud sponsor of Dutch rowing team

Forest Group is proud sponsor of a women's rowing team, Dutchess of the Sea. They participate in the toughest rowing race in the world: The Talisker Whiskey Atlantic Challenge. From December 12, they will cross the ocean in their pink rowing boat to raise money for ALS and the Plastic Soup Foundation.

The way the ladies cross the ocean is not only the sportiest, but also the most environmentally friendly way. With their sustainable performance and their support of the Plastic Soup Foundation, the women's team makes a nice link to sustainable entrepreneurship. Something we are also focusing on at Forest Group. Besides the extensive product lifespan and warranty, we are currently also working on making our packaging materials more sustainable.

More info on our website





Win unique DotS team cap
As a proud sponsor we are raffling off 25 unique official DotS team caps. Support the DotS campaign and encourage the DotS by sharing our posts about the Dutchess during their challenge on Instagram, Facebook or LinkedIn and maybe you are the winner of this limited team cap.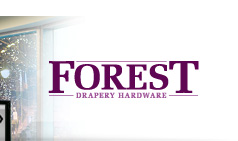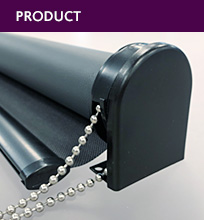 Atlantis® Slim Line stylized cover cap

Our Atlantis® Slim Line roller blind system can be installed 'face fix' or 'top fix'. For these brackets we now have a beautifully stylized cover cap that conceals the metal roller blind support invisibly. The cover is available in white and black.

Article numbers:
0130041010
Atlantis® Slim Line cover cap face fix bracket white
0130046010
Atlantis® Slim Line cover cap face fix bracket black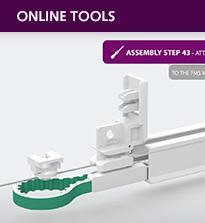 FMS® Adjustable Wave Master Carrier video

A video says more than 1000 words, right? That is why we had useful animations made of the new adjustable wave master carrier for our YouTube channel. Both for assembly and for installation. The assembly animation explains step by step how to assemble the adjustable master carrier and the new return pulley. The installation animation is very useful when you have ordered an assembled FMS® track with the adjustable wave master carrier.

The animations can also be viewed on our website under Downloads > Videos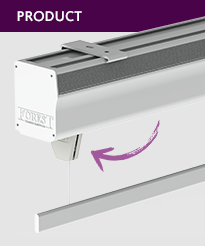 Obstruction Sensor for BCS® motorised roman blind system


Did you know that with Forest's BCS® motorised roman blind system, it is also possible to have it stop automatically if the roman blind encounters an obstacle?


The Forest tubular motor with built-in receiver stops immediately if, for example, there is a plant or a smart speaker under the roman blind. This will prevent the cord rolls from becoming entangled and require a technician to come over to fix it. Especially for the roman blind systems at great heights, the optional obstruction sensor is a must! The obstruction sensor can be used in combination with these tubular motors: 3416600112 and 3416600117.

The installation instructions for this sensor can be found here or on the download section of our website.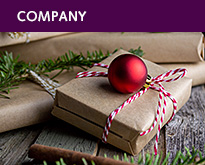 Holiday opening times and shipping deadlines


As we are approaching the end of the year, please be informed of our holiday opening times in December. There are also adjusted delivery times.


Only bulk orders placed before Tuesday December 15, 2020 will be sent in 2020. Orders placed from Tuesday 15 December will be sent in January 2021.


24th December

Opening hours, 8am to 3.30pm CET


25th December

Office closed


28, 29, 30 December

Normal opening hours, 8am to 5pm CET


31 December

Opening hours, 8am to 3.30pm CET


1st January 2021

Office Closed

Normal opening times will resume from the 4nd of January 2021.