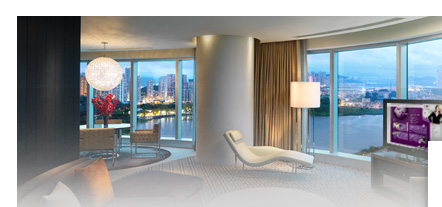 Get ready for the launch

From this summer, our bestselling Forest Shuttle® system will also be available in a wireless, battery powered version. The Shuttle® iOn is perfect for areas without nearby power points.

An extensive period of research, development and endurance testing on countless of track set-ups has resulted in the launch of the Forest Shuttle® iOn. The Shuttle® iOn's motor is fitted with an internal, removable heavy duty battery pack. Depending on the track size and curtain weight, the battery only needs to be charged 2 to 3 times a year.

You can expect the same unique functionalities as that of the wired Shuttle L, like Touch Impulse technology. The motor has an integrated Multi RF receiver, allowing for operation using any Forest remote control option. The Shuttle iOn can be used in combination with curved rails, which is unique in the market. It fits all Forest motorized track systems, like the FMS system, FMS Plus recess system, MRS motorized rod system and also the DS-XL motorized track systems.

Key features:

| | |
| --- | --- |
| • | Li-on rechargeable battery pack; |
| • | Suitable for curtains up to 25 kg and 8 meter track size (straight track); |
| • | Suitable for curtain tracks with up to 2 bends in, for example, bay windows; |
| • | A single full charge will last up to 6 months. |


Article number:
5234000000 Shuttle iOn incl. battery pack white
5234006000 Shuttle iOn incl. battery pack black


Going wireless & smart

Together with the launch of Shuttle® iOn we will introduce a new wireless remote solution: the Forest Wireless Connector. This smart device makes connecting data cables a thing of the past which is an excellent choice for renovation / revitalization and new construction projects.

The Forest Wireless Connector offers more advantages, it is an easy way to make curtains and blinds 'smart' and a hassle-free and fast installation is guaranteed. By using a smart plug, the wireless integration with services such as Apple Home Kit or Google Assistant now become available. For smart home dummies it even simply opens and closes the curtains in combination with an analogue timer. Operating your curtains is therefore a piece of cake.

Key features:

| | |
| --- | --- |
| • | Works via wireless communication (433MHz). No data cable needed; |
| • | Works in combination with analogue timer switch or via Android or iOS App by means of smart plug; |
| • | Simplifies integration with any home automation system; |
| • | Suitable for all Forest motorized systems (including roller and roman blinds); |
| • | Backwards compatible with earlier Shuttle® motors; |
| • | Provides a wireless connection from a dry contact control system. |


Article number:
5201002270 Forest Wireless Connector


Happy and Healthy Holidays!

Despite everything going a bit different this year, we would like to wish everyone happy and healthy summer holidays. During the summer holiday season we will remain open according to the normal opening hours you are used to from us.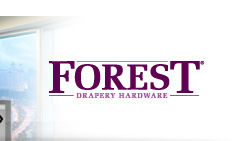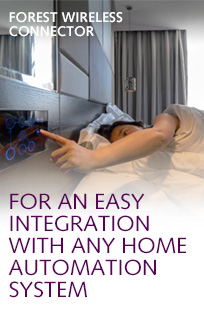 The Forest Wireless Connector is also easily incorporated into most popular building management systems, for 230V or dry contact control systems.

This RF device works in combination with any powerpoint in a room which makes it a great solution in any situation where there are no data cables foreseen.

Backwards compatibility
The great thing about the Forest Wireless Connector that it also works with earlier Shuttle motors. So upgrade your current Shuttle to bring it back to the future. This device is also compatible with all other Forest motorized systems, like our Blind Contract System (BCS®), Blind System (BS®), Roller Blind System (Atlantis® and Slim-Line Atlantis) as well as our Skylight System (FSS®).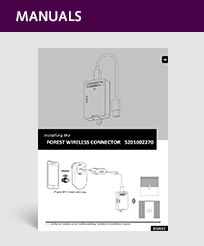 Instruction manual Wireless Connector
This manual simply explains how to pair the Wireless Connector to any Forest motor. The manual is in four different languages: English, German, French and Dutch.

You can find the manuals also on our website under Downloads. Click here and select Domotica.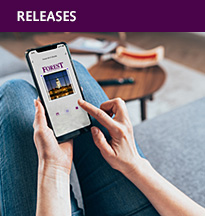 Stay tuned for more releases



We are working hard to come up with even more releases this summer. Keep an eye on our newsletter and social media channels.