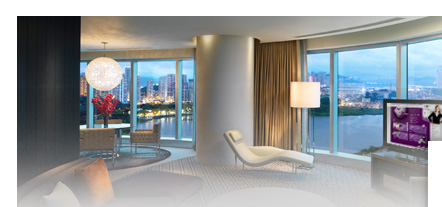 Jan Wiessenberg appointed as new CEO

Forest International B.V. recently (1st of May 2020) appointed
Mr. Jan Wiessenberg (44) as the new Chief Executive Officer.
Mr. Wiessenberg, who has been working for twenty years in various commercial and managerial positions, was selected for his organizational and international (commercial) experience.

The new CEO will execute and lead the next phase in growth and internationalization of Forest Group B.V. from Deventer, together with the Forest subsidiaries in the United States, China, Poland and UAE. He is also responsible for the further development and expansion of SunFolie-Techniek B.V.

Mr. Wiessenberg: "Forest International B.V. is an innovative and solid group of international companies. It is fantastic to be able to lead that. We can build on a great team with a lot of expertise and passion for the profession, which makes it even better. With my experience within various companies in various industries, I am very committed to the local and global growth aspirations of the Forest Group and SunFolie-Techniek B.V."

Clark Marriott Hotel

Situated in Mabalacat, Philippines, Clark Marriott Hotel provides guests with a 5-star accommodation and curated amenities in Clark Freeport Zone.

Find effortless luxury at the only 5-star hotel north of Manila, featuring 260 rooms and suites with contemporary design elements and deluxe amenities. The guest rooms are provided with the high end curtain track system, Forest KS® (Klick System), for maximum comfort. The spacious rooms have a warm atmosphere due to the unique flow of the drapery by our FES® wave system that has been applied. This hospitality project was carried out in corporation with our local partner in Manila Fabricfield.

Interested in more projects, please visit our website.



Public Holiday: Whit Monday

On Monday, June 1st we are closed due to Whit Monday. It is possible that you will receive an answer from us later than you are used to. On Tuesday, June 2nd, we will be at your disposal again.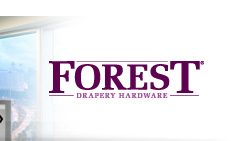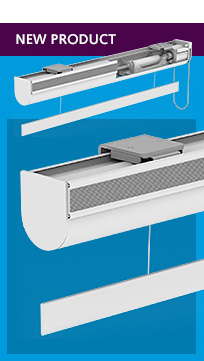 Go the BS Max®!

For a more streamlined look or when space is at a premium, roman blinds that stack neatly at the top of the window when retracted are the perfect solution.

You can also easily create an optical higher room by starting the curtains from the ceiling. Ideal for small rooms. With the Blind System (BS®) and Blind Contract System (BCS®) of Forest a sleek and natural look is provided for your interior.

To complement the manual range of Roman Blind Systems for heavier duty drapery, Forest introduces the Blind System Max. This hand drawn blind system is developed for taller windows and heavier fabrics. Go to the new Roman Blind Series brochure for more information about the BS Max®.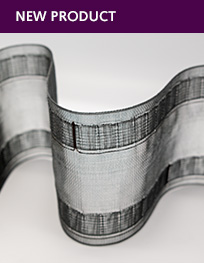 Black FES® Tape
A dark interior gives a powerful look. Our FES® wave system fits perfectly in the moody all-black boutique style.

Why? Because of the complete range of matching black parts. In addition to the Easyflex® end hook and the FES® pendant, the FES® tape is now also available in the matching black color. If you find the moody all-black boutique style trend a bit too dark, opt for the white / transparent version.

Article number:
4810706016
FES Flextape black double pockets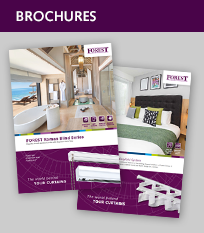 New Roman Blind brochure and updated FES brochure
All product information of our roman blind systems are now combined in one brand new brochure.

This redesigned brochure gives an overview of our entire range of blind systems. So if you are looking for more information about our BS®, BS Max® and BCS®, then check out our brand new Roman Blind Series brochure.
We also updated our FES brochure. Now you can easily see which article belongs to the Easysnap® system or the Easyflex® system. You can find the brochures also on our website under Downloads.