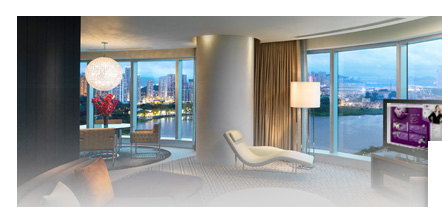 Franciscus Vlietland Hospital

Just before the Covid-19 virus took over the world the Franciscus Vlietland Hospital in Schiedam, Netherlands, has been equipped with our round Medical Track System.

It was a very special assignment because we had to bend the track into a cloverleaf shape for this hospital. We want to show our deepest respect for the tremendous efforts that the healthcare sector has made and still does.

For more about this project, visit our website.



Create privacy with Medical Track Systems

Within our wide range of curtain rail systems we offer three types of medical track systems; standard, straight and round. The Medical Track System (MTS) is ideal for hospitals and care institutions because they can be installed in accordance with NEN-3134.

For example, the separation rails can be used to separate hospital beds or observation rooms in any healthcare environment where privacy is essential. For a proper hygiene the topside of the track can be covered with a flexible dust strip. The separation track can be bent into any desired shape.

Article number:
4501001580 MTS Track 5.80 meter
4501001700 MTS Track 7.00 meter
4570001700 MTS Straight 7.00 meter
58112811580 MTS Round 5.80 meter
5811281700 MTS Round 7.00 meter


We are happy to assist you!

We are seeing beautiful and creative ideas everywhere and we are confident that we will overcome these challenging times. Make good use of this time and think about how to reopen your business.

Renew you showroom
This is an excellent time to renew your showroom for example. Any ideas about this? Please submit them to us and we will be happy to think along with you and create a tailor-made offer. But also think of updating your website or brochure material. Feel free to contact us for any visual material you may need.

Refurbishment work
As a hotel owner or operator, take the opportunity during the closure to replace missing or broken curtain track parts or use the moment to bring refurbishment work of guestrooms or lobby forward. Prepare now for the reopening so you can go full throttle again once this is over.

Stay positive! If you have any questions, or need help specifying an order we are happy to assist you.


CRS® Flush endcap

Beauty is in the details! That's why Forest Group presents a new flush endcap for its rod systems, like CRS® and CRS® Deco.

This addition to our rod portfolio enables you to further perfect the appearance of your drapery.

| | | |
| --- | --- | --- |
| Article number: | | |
| 5816101228-PC | | white-pc |
| 5816103228 | | inox-an |
| 5816103228-PC | | inox-pc |
| 5816104228-PC | | Taupe-pc |
| 5816105228-PC | | Anthracite-pc |
| 5816106228-PC | | Black-pc |
| 5816109228-PC | | Antique-pc |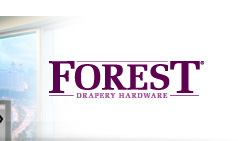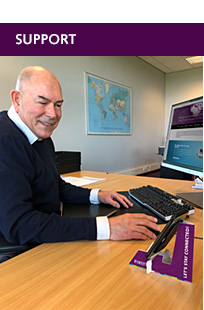 We are here to back you up

We would like to thank everyone for the confidence in us and for the requests we have received in recent weeks. Especially in this time when we cannot meet face to face and things may be forced to stand still for a while, it is very important to stay in touch with each other.

That is why we are happy to send you a nice and handy gadget in the form of a telephone holder - completely free of charge. As our support for you, during these difficult times. An ideal tool to keep your hands free during videoconferencing.

Order for free your mobile phone holder
Would you like to receive this gadget for free? Press the button below and provide your company name and address details, as well as your personal name, and we will ensure that you can video call in a practical way and to your heart's content in the near future.

Don't wait too long, because stocks are limited!

Let's stay in touch!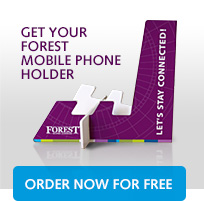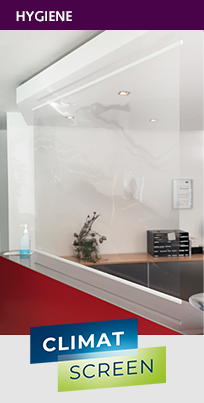 Climat Screen Hygiene Foil
To protect your employees and customers against Corona contamination, our sister company SunFolie Techniek now offers a practical Climat Screen foil solution with which you can protect yourself against bacteria and viruses by creating a physical separation.

The transparent foil has a material thickness of 1mm and is ideal for face protection solutions. Advantages of the hygiene foil:
| | |
| --- | --- |
| » | offers a crystal clear view; |
| » | easy to clean and disinfect; |
| » | easy to mount e.g. by hanging clips or closing strip; |
| » | can be installed in combination with a Forest KS curtain rail (also curved); |
| » | very sustainable because it is made of scratch resistant material; |
| » | cheaper than Plexiglass. |

The hygiene foil is available on a roll (152cm width) or cut lengths. Take action against the Corona virus and order your foil today. Interested in a ready-to-mount system? Ask for the possibilities.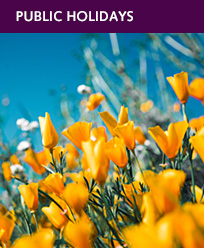 Closure dates and public holidays
We would like to inform you about our adjusted opening hours in the coming months during public holidays.

Monday April 27th (King's Day) we are closed all day.

Monday May 4th (Memorial Day) and Tuesday May 5th (Liberation Day) we are closed all day.

Thursday May 21st (Ascension Day) and Friday May 22nd we are closed all day.

Monday June 1st (Whit Monday) we are closed all day.