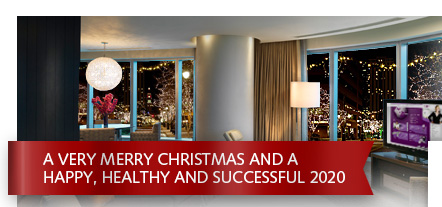 Follow the Forest tracks into 2020

Forest Group staff would like to wish you a very merry Christmas and a happy, healthy and successful 2020. To create a festive atmosphere, we have a magical animation ready for you. Go straight online to watch our special happy holidays animation:



Holiday closure dates
Please be informed of our Christmas and New Year opening times during the festive period, between December 24th and January 2nd.

| | | |
| --- | --- | --- |
| 24th December | | Opening hours, 8am to 3.30pm CET |
| 25th, 26th and 27th December | | Office Closed |
| 30th December | | Normal opening hours, 8am to 5pm CET |
| 31th December | | Opening hours, 8am to 3.30pm CET |
| 1st January 2020 | | Office Closed |

Normal opening times will be resumed from the 2nd of January 2020


Párisi Udvar Hotel; taking elegance and luxury to the next level

Forest is proud to be part of a very prestigious project in the heart of Budapest, The Párisi Udvar Hotel. This high-end hotel by The Unbound Collection family, a group of luxurious and individual hotels in Hyatt's portfolio, has this year opened its doors after the historic building has undergone a massive renovation. The result is incredible: taking elegance and luxury to the next level!

The suites and rooms are provided with the ultimate Hotel Track "Forest CS®" and our motorized system "Forest Shuttle®". For the perfect finishing touch the The Forest Easyfold® Wave System" is added to create a modern and special folding design to the curtains.

For more references, visit our website.


Discover the smart hotel room at Heimtextil

From 7 to 10 January 2020, Forest Group will present the smart hotel room at Heimtextil. Discover how you can take your guest on a journey into the future, making their hotel stay even easier and more comfortable. Furthermore you may expect from us several additions to the extensive range of drapery hardware systems. We look forward to welcoming you to stand E46 in hall 8.

Free access
Please contact us to get you invitation code and pre-register online to ensure fast and free access.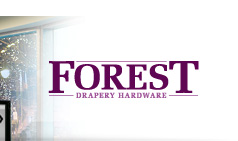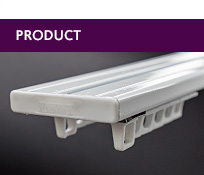 MCS® 2/1 Track

At Forest Group, we now also provide the new MCS® 2/1 Track in addition to our existing MCS® 3/2 Track. The MCS® 2/1 Track is compact and lightweight, but also capable of supporting blackout curtains.

This compact new track system is a perfect solution for cruise ships, courtesy of the innovation department at Forest Group.

Article number:
530.204.1600 MCS® 2/1 white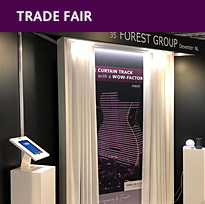 ARCHITECT@WORK Düsseldorf
We have attended at many tradeshows in 2019. Our trade fair presence ended this year with a lot of good discussions and a successful tradeshow presence at ARCHITECT@WORK in Düsseldorf.

It was a special edition for ARCHITECT@WORK because this exhibition concept celebrated its 10th anniversary. All products that were shown during ARCHITECT@WORK have been approved in advance by a jury of architects and interior designers. The same applies to our smart DS-XL® LED motorized system, which was successfully introduced this year. We already look forward to meeting you at tradeshows in 2020.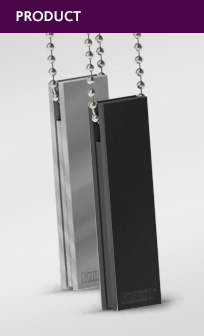 Design Cord Weight now available in silver and black
This year we introduced a white design cord/chain weight. Now we come up with a silver and black version.

Article number:
303.070.6000
Design Cord/Chain Weight Black 303.070.3000
Design Cord/Chain Weight Silver




Heimtextil
Messe Frankfurt,
Frankfurt am Main, Germany January 7-10 2020
weblink




R+T Asia
SNIEC,
Shanghai, China
February 24-26 2020
weblink