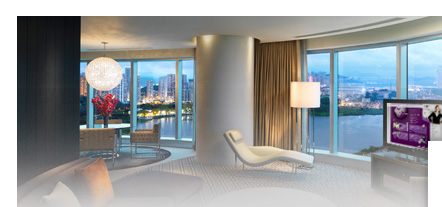 Millennium Al Barsha Hotel

Dubai is continuing its expansion with the opening of a 4-star hotel. The Millennium Al Barsha Hotel is the perfect destination for business and leisure travellers alike, being close to the World Trade Centre, downtown Dubai, the Dubai Mall and attractions and entertainment in the city.

This new luxury hotel offers 299 well-appointed rooms and suites, 109 apartments featuring smooth operated curtain systems by Forest. CS® tracks with the Easyflex wave system are being used for the black out curtains and KS® tracks with normal hooks for the sheer curtains. Design Worldwide Partnership (DWP) succeeded to create a welcoming and comfortable atmosphere.




The Ultimate Hotel Track

Forest is present in countless hotels with the CS® Contract System. It is not without reason that this popular curtain track worldwide is also called the Hotel Track.

Don't be fooled by the compact appearance, the system is ideal for curtains up to 15 kg per meter. In addition, you can go in all directions with this curtain track due to the numerous bending options. Even for very special window shapes, the CS® offers a solution. This, together with a quick installation on ceiling or wall, still makes the CS® Contract System the best choice for hotel projects.

The CS® Contract System is available in white, silver, black and brown.

Article number:
2501001…cm white
2501003…cm silver
2501005…cm brown
2501006…cm black



Thinking outside the box

The Forest tracks are multifunctional and mostly used in the hospitality market or in residential buildings. But recently the MTS® curtain track was also used for a warehouse management system.

A big advantage over a traditional hanging system for bar code labels is that the warehouse bar code labels easily can be moved and less suspension points are required.

| | | |
| --- | --- | --- |
| | | |
| | Have you ever come up with such a creative solution with curtain rails? Share your solution on social and tag @forestgroup or hashtagging #forestgroup. | |
| | | |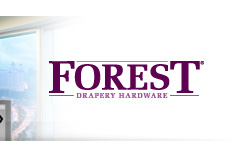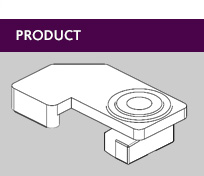 CRS/MRS Swivel

Using a decorative curtain rod system as room divider requires an elegant mounting solution. That's why we have developed a CRS/MRS Swivel bracket for a sleek ceiling installation. This allows for a blind installation where the screws and brackets can't be seen for either side of the track.

Article number:
5863001000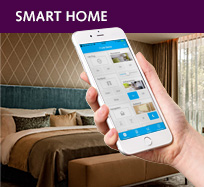 Manage your smart home
There are many different systems available to control the Forest motorized systems via an app. But which system do you choose? The Smartwares Switch from Homewizard or the KlikAanKlikUit Start Line product range are the simplest way to turn your house into a smart home. These one-way communication systems act as a base station and use a 433 MHz frequency to control all receivers.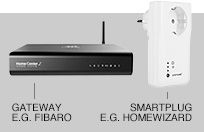 If you want multiple devices to communicate (curtain tracks and e.g. lighting) with each other and control them via one app, it may be a good idea to go for a separate home automation base station that supports the Z-wave protocol. These systems use two-way communication between system components. By two-way communication you can see if the curtains are open or closed. Suppliers such as Fibaro, Vera, BeNext and Homey offer base stations that are compatible with motorized curtain rail systems with a Forest Z-wave receiver.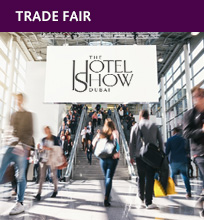 Visit us at The Hotel Show Dubai
For the first time the Middle East Design and Hospitality Week will take place. It will be the biggest and most important celebration of all things Design and Hospitality in the GCC. Through seven co-located events across three days, MEDHW will showcase the most important brands form the design and hospitality communities. The seven events that make up MEDHW are INDEX, The Hotel Show, WORKSPACE, The Leisure Show, Surface Design, FIM, and INDEX Home.
From 17 to 19 September 2019 you can meet our team at The Hotel Show Dubai. We will show you our latest additions to the extensive range of drapery hardware systems. We look forward to welcoming you to our stand at 4C199.

Follow the link below for registration and get your free entrance ticket.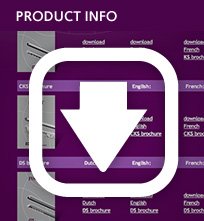 New (installation) guides / brochures

You can find all available manuals on our website under Downloads, Technical documents.



Interieur Collectie Dagen
Evenementenhal Gorinchem, Gorinchem
Netherlands
September 15-17 2019
weblink




Hotel Show Dubai
Dubai World Trade Centre, Dubai,
United Arab Emirates
September 17-19 2019
weblink




Architect@Work
Messe Düsseldorf, Düsseldorf,
Germany
December 4-5 2019
weblink