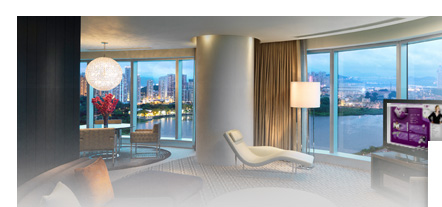 Courtyard by Marriot hotel, Vilnius, Lithuania.

The very first 'Courtyard by Marriot' hotel of the Baltic States has recently opened in Vilnius. This new 4-star hotel is located in the business district and is a block away from the historic center.

The hotel offers 199 stylishly decorated rooms, some of the rooms offer a stunning view of famous sights. The modern building is equipped with innovative solutions. For example: the hotel rooms are easy to unlock by using a mobile phone. The interior is also luxurious and modern, but also radiates coziness'. The hotel was supplied with the KS® system from Forest Group. The Courtyard by Marriott hotel in Vilnius is the perfect starting point for both a recreational and a business visit!




The new CRS Deco Rod System

We proudly present our new curtain rod system; CRS® Deco Rod System. This addition to the current range is very special because for the first time we don't rely on curtain carriers, but Eyelets and Rings.

Rod systems are particularly popular because they have a decorative function. The disadvantages of a traditional system in combination with rings is the amount of noise produced and the inability to operate the curtain when opening or closing. The CRS® Deco Rod System is equipped with a special inlay to overcome these issues. This makes it possible to operate the curtain very smoothly and the sound during operation is considerably reduced.

The high-quality aluminium CRS® Deco Rod System is available in a rod of 20mm or 28mm diameter and can be bent inwards or outwards. Various colours, including timeless options such as black and white and more trendy shades such as the stainless steel look can be ordered! The Forest Group CRS® Deco Rod System adds style together with the latest trends in curtain rods combined with a high level of functionality. That's what we call the Forest Factor!

Article number:

| | | |
| --- | --- | --- |
| 5841208580 | | CRS Deco 5,80 meter Ø 20 mm Inox |
| 5841205580-PC | | CRS Deco 5,80 meter Ø 20 mm Anthracite PC |
| 5841209580-PC | | CRS Deco 5,80 meter Ø 20 mm Antique PC |
| 5841204580-PC | | CRS Deco 5,80 meter Ø 20 mm Taupe PC |
| 5841283580 | | CRS Deco 5,80 meter Ø 28 mm Inox |
| 5841285580-PC | | CRS Deco 5,80 meter Ø 28 mm Anthracite PC |
| 5841289580-PC | | CRS Deco 5,80 meter Ø 28 mm Antique PC |
| 5841284580-PC | | CRS Deco 5,80 meter Ø 28 mm Taupe PC |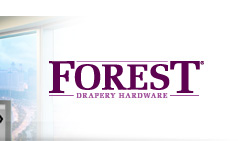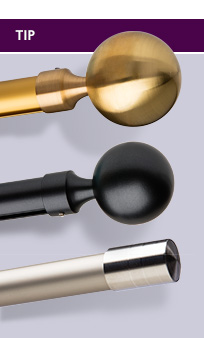 Finials for rod systems

As you probably know, Forest Group has several finials available for rod systems.

A finial ensures that everything is finished beautifully and provides the final decorative touch to a curtain rod. The existing range can also be used for the new rod system, all finials in our range are compatible with the existing CRS®, CRS® corded, MRS® and now the CRS® Deco range; This prevents having to keep double stocks.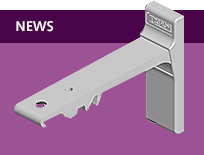 Cover cap for aluminium smart klick wall brackets in matching colours

For the ultimate finished look, you can now order a cover cap for the smart klick aluminium wall brackets.


The cover is easy to attach; it will only take a few seconds to install. It ensures that the screws are no longer visible. The cap is available in all common colours and is packed per 50 pieces.


Article number:

1021301000 White
1021303000 Silver
1021306000 Black




Hotel Sow
Dubai World Trade Center
Dubai, United Arab Emirates
September 16 - 18 2018
weblink





Interieur Collectie Dagen
Evenementenhal Gorinchem
Gorinchem, Netherlands
September 16 - 18 2018
weblink