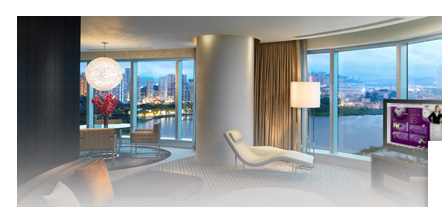 Four Seasons Hotel, Beverly Hills, Los Angeles, USA

From sun-filled guest rooms featuring private step out balconies to award winning see-and-be-seen dining, Four Seasons Hotel Los Angeles at Beverly Hills is a city icon, buzzing with energy and excitement. When you enjoy the sun-filled guest room, look up and see Forest CS® Track providing ultra-quiet, smooth operation of the draperies.

Known as "The Hotel Track" because of its heavy-duty construction, CS® can be found in hotels around the world. Click here for more information on Forest Track Systems.

This 5-star hotel, located in the center of Los Angeles, features a full-service spa and outdoor pool. The luxurious rooms offer views of the gardens, Hollywood Hills, Los Angeles or Beverly Hills.




Home Automation Inspiration

The summer is finally here. It's time to upgrade your home to make it the best summer ever. With the massive developments in smart home automation trends and technology, practically everything's possible. Please let us explain how you can integrate our products in your plan.

Control the indoor temperature
The harsh summertime sun that shines into your home through the windows causes your house to heat up like never before. Instinctively you open all windows to let a breeze come in, while somebody else might fire up the AC. Both fine solutions, but there's an easier one. By mounting motorized curtain tracks, you can easily manage the temperature indoors.

Schedule the times for the curtains to open and close automatically through for example Homey or Smartwares. Check our Youtube channel for the newest Smartwares video. Click here for more information about the Forest Shuttle® motor.

Also the solutions offered by our sister company, Sun Foil Technique, have been designed specifically to reflect the solar heat and ensure a comfortable indoor climate. Please have a look at the SFT section on our website.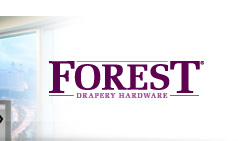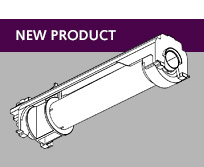 BS Quicklock cord roll

There is a new quicklock cord roll available for our BS® system.

With the new quicklock cord roll cords are always correctly aligned.

By use of a twistlock instead of a screw, it's easier to adjust the position of the cord roll. Also it's quicker and easier to assemble.

The new cord roll will replace the old one (Article number 3642001350). Order now the new and improved version with a drop height of 3.5 mtr in the colour white.

Article number:
3642401350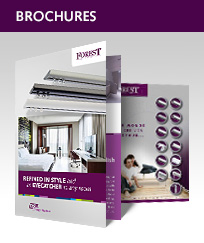 Tip!


We regularly update our brochures which are placed online in our download section and in the Forest Doc app.


For example our newest brochure DSXL® in combination with DSXL® LED. Also the KS® and the overview brochure are significantly updated. The overview brochure is now also available in German.

Please take a look at our online brochures.




Hotel Sow
Dubai World Trade Center
Dubai, United Arab Emirates
September 16 - 18 2018
weblink




Interieur Collectie Dagen
Evenementenhal Gorinchem
Gorinchem, Netherlands
September 16 - 18 2018
weblink