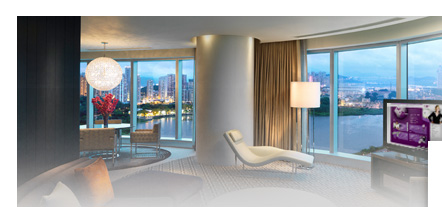 Serbia – Belgrade – Hilton

The Hilton Belgrade is the first new-build hotel in the historic city for several decades. Serbia's capital city, Belgrade, is seeing its fledging art and cultural scene bring into renewed spotlight, making it an increasingly popular leisure destination.

The 242 guest room hotel is located in the city's old-town and in close proximity to major sights such as the National Museum and St Mark's Church. Hilton Belgrade will offer travellers comfortable and stylish surroundings, with a restaurant and bar. Guest can also use the hotel's fitness club, thermen facilities and executive lounge.

All the rooms, public areas and other rooms were provided with the systems of Forest Group. When you visit the Hilton Belgrade you may recognize the following systems: FMS+®, Forest Shuttle®, Forest Atlantis®, CS®, KS® and Forest Easyflex®.




New content on YouTube

We're happy to inform you that there is a brand new video available at our YouTube-Channel

The video of the electric bending machine will show you how to bend all kinds of Forest tracks. In the video we explain how to bend different curves, for example how to bend a track for an arch window. Do you need this video without subtitles? Please send an email to info@forestgroup.com. Don't forget to follow us through our other socials.



Get involved

Forest Group is looking for beautiful and engaging content. Do you have photos, videos or other graphics where the products of Forest have been used?

Please send them to l.veneman@forestgroup.com. Maybe your image will be used in our newsletter and our socials. And of course we will mention your name and project.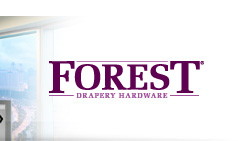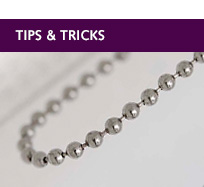 Stainless steel chain

In the special exhibition edition of the On Track, we wrote about the new stainless steel chain for our roman and roller blinds.

The luxury stainless steel chain gives a modern and stylish finish to our systems known for their silent control and user friendliness. In addition to endless in various lengths we also have the chain loose on a roll (150 meter).

Article number:
150 mtr roll stainless steel chain 36.7000.8100

drape length of:
| | | |
| --- | --- | --- |
| 75 cm | | 36.7000.8150 |
| 1 mtr | | 36.7000.8200 |
| 1.25 mtr | | 36.7000.8250 |
| 1.50 mtr | | 36.7000.8300 |
| 1.75 mtr | | 36.7000.8350 |
| 2 mtr | | 36.7000.8400 |
| 2.25 mtr | | 36.7000.8450 |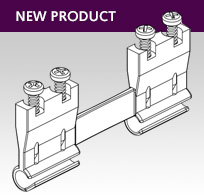 CCS Cord Connector


Forest has developed a new and improved version of the cord connector for CCS® and CRS® corded systems. The connector is packed per 100.

Article number:
3030301010
CCS Cord connector double white

3030303010
CCS Cord connector double grey

3030306010
CCS Cord connector double black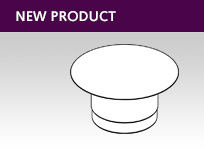 Cover cap for MCS


New in our assortment is the cover cap for MCS®. The cap covers the screw hole and ensures a stylish and ultimate finished look. Order now in a package of 500 pieces.

Article number:
5399999999
MCS Cover caps 10mm white




Architect@Work
RheinMain CongressCenter
Wiesbaden, Germany
May 29 - 30 2018
weblink




Hidesign Europe 2018
Andel's by Vienna House Hotel
Berlin, Germany
June 6 - 8 2018
weblink