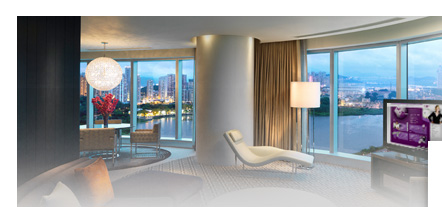 Marriott Hotel, Santa Cruz de la Sierra, Bolivia

The Marriott Santa Cruz de la Sierra Hotel is a brand-new hotel in Bolivia, making it the first hotel in Bolivia for the company. Situated on the 4th Anillo (roundabout) in the heart of the Equipetrol neighborhood, the Marriott Santa Cruz de la Sierra Hotel is located in one of city's most desirable areas, surrounded by the highest concentration of office buildings with multi-national tenants in the city, as well as a close proximity to a new shopping center currently under construction.

The hotel features a restaurant and a lobby bar. The hotel also includes meeting space and recreational facilities, including a swimming pool and fitness center. Other amenities will include a club lounge, business center, gift shop and parking garage. The modern rooms are equipped with Forest Shuttle®, KS®, CS®, Easyflex® and Atlantis®




Update Climat Screen

In Forest Group's latest newsletter, we informed you that Forest Group had acquired Sun Foil Technique. We would like to thank everyone for the congratulations. We have received many positive reactions on the R+T exhibitions and through our export managers.

For those who have missed our last newsletter; Climat Screen by Forest offers a wide range of advanced daylight filter systems that are especially designed to minimize the entry of solar heat from outside into a room. The unique features of Climat Screen work bilateral. In the summer the warmth will be kept out and in the winter the warmth will stay inside. The use of the Climat Screen has several benefits such as a saving in the energy costs.

For more information, please contact your sale representative or take a look at our website.


Exhibition Highlights

In the recent months Forest Group was very much present during various international fairs. We kicked this year off with our participation at the Heimtexil. A successful exhibition where the DS-XL LED® was especially appreciated. This unique drapery system combines a stylish design with a unique way of lighting and is suitable for all types of medium weight draperies.

The next fair on our calendar was the R+T in Stuttgart. We proudly presented our newest product Climat Screen by Forest. You can read everything about this unique product in this and our last newletter.

One month later, on the R+T in China, there was a lot of interest for the Climat Screen too. We saw new customers on our booth, but also many familiar faces. We are very proud that you choose 'the Home of KS®' again and again.

Follow us on Social Media and stay informed about future trade fair participations, new/updated brochures and free tickets for events.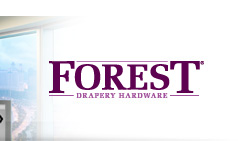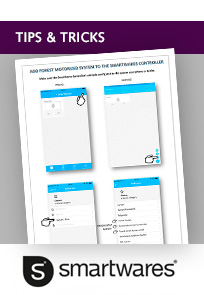 New instruction manual to connect Forest Shuttle®
Forest has developed a new simplified manual to connect the Forest Shuttle® motor with the Smartwares plug. Click here to view/download the manual.


With this manual, you will soon have your motorized draperies, BCS

®

and Atlantis

®

operational with your home automation system, so that you can control them with your phone.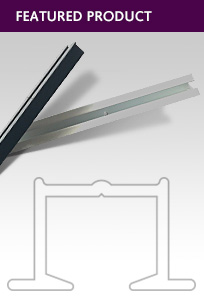 KS® Recess Track


The new variant of the KS® track, is a pre-drilled profile, that has been designed to be recess fitted into a ceiling
.

Using this rail ensures a finished look and is suitable for all medium weight draperies. You can order the KS® Recess Track up to 6 meter in white and black.

Article number:
103.101.1600
KS Recess Track White
103.101.6600
KS Recess Track Black



Architect@Work
RheinMain CongressCenter
Wiesbaden, Germany
May 29 - 30 2018
weblink




Hidesign Europe 2018
Andel's by Vienna House Hotel
Berlin, Germany
June 6 - 8 2018
weblink