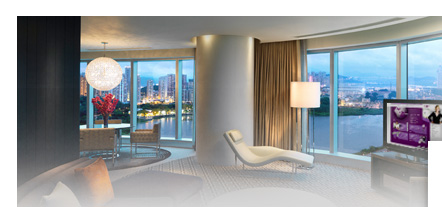 Egbert Land, Director/Founder Sunfoil Technique, Gerco Morsink, CEO Forest Group International B.V.


Forest Group proud new owner of Sun Foil Technique

We're very proud to announce that Forest Group is the new owner of Sun Foil Technique in the Netherlands.

As per January 1st 2018 is Forest International B.V. the proud new owner of Sunfoil-Technique B.V. in Zwolle. All shares were transferred to Forest Group.

Sunfoil-Technique offers with its own brand "Climatscreen" a wide range of advanced daylight filter systems that are especially designed to minimize the entry of solar-heat into a room. The systems of Sunfoil-Technique are TNO tested for efficiency and can be applied in several ways; including in offices, hotels, houses and yachts. The unique features of the "Climatscreen" works bilateral. In the summer the warmth will be kept out and in the winter the warmth will stay inside. For more information please go to www.sft-holland.nl.

This takeover means a nice addition to the wide range of Forest products. Furthermore, it gives Forest Group more opportunities to expand in the contract-market in the Netherlands and abroad.

Sunfoil-Technique will continue its operation from the current headquarters in Zwolle, close to Deventer.




Jewel of the Creek, Dubai, United Arab Emirates

'Jewel of the Creek' is one of the most prestigious projects in Dubai. The land is located on the Dubai Creek between de legendary Golf Club & Makhtoum Bridge near Dubai International Airport.

The plan has been designed as a 'landmark tourist destination' adding further prominence to the city and the tourist profile of the area. Heart of the development is the hospitality island. The hospitality island is an mix of high class 5-star hotels, office development, restaurants, convention center and residential apartments. Common facilities like a sportclub building and a marina make this a unique development in the city. In cooperation with Greenline Interiors, all residential apartments were provided with Forest CS® systems. Learn more about the "Hotel Track" here.


Colour Samples for Forest Rod Systems

Choose your material easily with this new sampler. Now you can see it in real life: White, Black, Anthracite, Chrome, Inox, Gold, Bronze, Taupe, Antique in powder-coated or anodized, bundled all together in a colour sampler.

In the sampler you'll find also a handy overview of which color is available for which system. The ultimate tool for yourself or your sales representatives. Contact your contact person or click here for more information.

Article number:
9904100101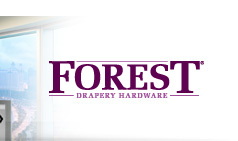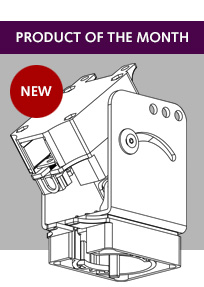 Adjustable 45º angle pulley for FMS®
An adjustable pulley for a motorized rail that is mounted at an angle.
By using this pulley, the motor hangs straight down and the curtain runs all the way to the wall. The new FMS® 45º adjustable angle pulley is available in white, click here to order.

Article number:

FMS 45º adjustable angle pulley 5103.01.1010 White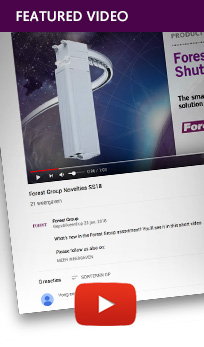 What's new in the Forest Group assortment?


Click here to watch Forest latest video about our SS18 novelties.
Need technical support? Take a look on our YouTube channel too. You can watch several technical support video's to help you out. Do you have a suggestion for a video topic please send an email to
l.veneman@forestgroup.com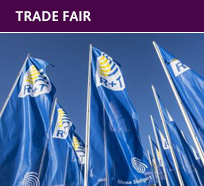 Last call for those who are interested in the R+T in Stuttgart



Forest Group is present on the biggest tradeshow for the world of rollerblinds, shutters and sun protection.



The R+T 2018 in Stuttgart, which takes place from 27 February to 3 March, is viewed as both on industry and innovation platform. Also in our booth (Hall 4, C.52) you can discover new product innovations and product-additions. In case you don't have complimentary tickets yet? Please send an email to l.veneman@forestgroup.com.
See you at the R+T Hall 4, C.52.



R+T
Messe Stuttgart
Stuttgart, Germany
February 27 - March 3 2018
weblink




Hidesign MEA 2018
Art Rotana Manama
Bahrain
March 4 - 6 2018
weblink


R+T Asia
Sniec Shanghai New International Expo Centre, Shanghai, China
March 21-22 2018
weblink


IWCE 2018
Tampa Convention Center Tampa, Florida, USA
March 27-28 2018
weblink