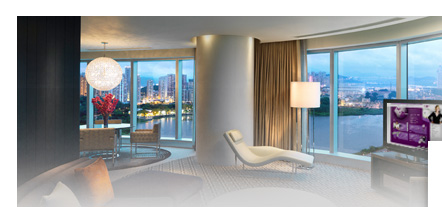 The Fontenay, Hamburg, Germany

By the end of this year a luxury five star will open in Hamburg. The Fontenay is beautifully situated on the banks of the Alster lake and is characterized by a special architecture.

A unique sculptural design with circular and flowing shapes that are visible inside and outside the hotel. On the top floor you will find a rooftop gourmet restaurant headed by a Michelin star award-winning star chef. The Fontenay also features a luxurious spa with infinity pool and 131 rooms and suites with no straight and proportional walls. The furniture is specially manufactured and reflects the unique architecture. The public spaces, rooms and suites are provided with the Forest Shuttle® System and CS®. All the tracks are tailormade curved to perfection.

The interior fit-out contractor in charge of the window decorations was Jording Meisterwerkstätten GmbH.


New stainless steel chain

In addition to the metal chains for our roller and roman blinds, a stainless steel chain is also available. The luxury stainless steel chain gives a modern and stylish finish to our systems known for its silent control and user friendliness.

Article number:
Stainless steel chain 0.75 mtr drop 3670008150
Stainless steel chain 1.25 mtr drop 3670008250
Stainless steel chain 1.50 mtr drop 3670008300
Stainless steel chain 1.75 mtr drop 3670008350
Stainless steel chain 2.00 mtr drop 3670008400


Decorative finials are now available for CRS.

For an excellent and stylish finish, decorative finials are now available for CRS®. The CRS® system provides a perfect combination of style and functionality.

The range of finials consists of three different types: a small ball of 60 mm diameter, a larger ball of 70 mm diameter and a rounded endstop for a smoother finish. All finials are available in all regular CRS® colors.

Click here to order a sample!

Article number:
MRS/CRS finial round 60 mm

| | |
| --- | --- |
| gold | 5716102100 |
| inox | 5716103100 |
| taupe-pc | 5716104100-PC |
| anthracite-pc | 5716105100-PC |
| antique-pc | 5716109100-PC |


MRS/CRS finial round 70 mm

| | |
| --- | --- |
| gold | 5716102000 |
| inox | 5716103000 |
| taupe-pc | 5716104000-PC |
| anthracite-pc | 5716105000-PC |
| antique-pc | 5716109000-PC |


MRS/CRS finial round 28 mm with 3 grooves

| | |
| --- | --- |
| gold | 5816102128 |
| inox | 5816103128 |
| taupe-pc | 5816104128-PC |
| anthracite-pc | 5816105128-PC |
| antique-pc | 5816109128-PC |

Packed by: 2/box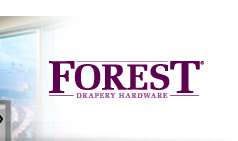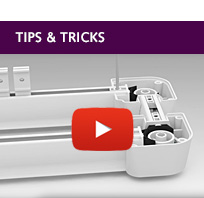 Watch the YouTube L-Pulley video

As you know, Forest Group is active on various social media channels. On our YouTube channel, you'll find useful product and instructional videos.

Our latest instructional video of the L-Pulley is now available. Click here for the step by step 3D animation.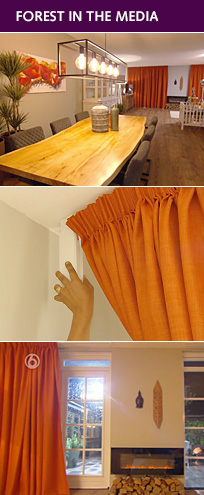 Forest on Dutch television
That we are the biggest supporters of our own electronic curtain rail system is an understatement, but now, a famous Dutch tv show is also Forest Fan!
Click here to watch the episode where a domotics system and "clever" curtains were installed.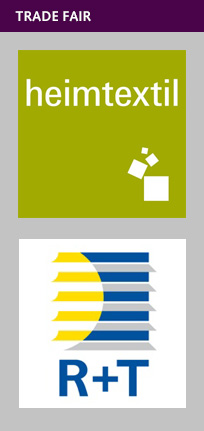 Let's Meet!

With the end of this year in sight, it's an excellent opportunity to look forward to the new year. Just like this year, Forest is present at various exhibitions.

We will start 2018 with the "Heimtextil". Heimtextil is the largest international trade fair for home and contract textiles and related products. The season opener in the area of ​​new trends and textile innovations will take place from 9 to 12 January 2018 in Frankfurt.

A highlight we are looking forward to is the R + T in Stuttgart. This once in every three-year's event, is with 120.000 square meters, the world's largest showroom for shutters, doors, gates and sun protection systems. With its very international audience, new product innovations and presentations, this is the "must-visit" exhibition of the year! The R + T will take place from Tuesday, February 27 until Saturday, March 3, in Stuttgart.



Heimtextil
Messe Frankfurt
Frankfurt, Germany
January 9-12 2018
weblink




R+T
Messe Stuttgart
Stuttgart, Germany
February 27 - March 3 2018
weblink